LAVELLE FARMS
Home of the naturally trained versatile horse

3078 Fox Lake Road, New Marshfield, Ohio 45766

740\664-3313-Home; 740\594-3343 Fax; 740\593-3348-Office; .

Site Contents: Horses for Sale | Map to Farm | Directions and lodging | Stock Dogs for Sale | Past Clinic Photos | Lavelle and Associates, Trial Lawyers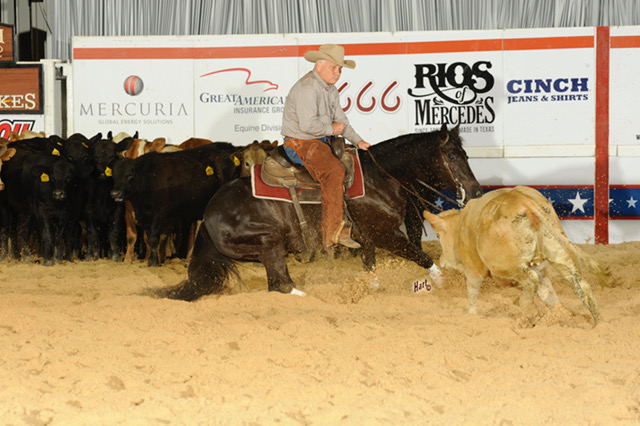 BILL RIDDLE CUTTING HORSE CLINIC. Thursday March 28-Sunday March 31, 2019. Come join NCHA Hall of Fame trainer Bill Riddle (pictured above in action as a finalist in the 2017 NCHA Super Stakes Classic for 5-6 years olds on Rissy Cat) for a cutting horse clinic at Lavelle Farms. Two, two-day sessions. Free admission for spectators. Enter a drawing for a free lesson with Bill Riddle on a trained cutting horse on the mechanical flag. Click here for information Click here to register to ride ___________________________________________________________________________________________________________________________________________________________________________________________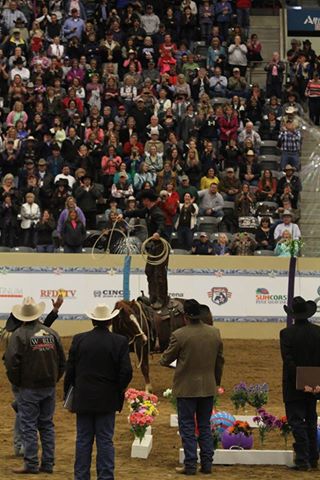 ---
CHRIS COX HORSEMANSHIP CLINIC. After ten years of previous successful clinics, Chris Cox will be returning to Lavelle Farms for another three-day clinic Friday-Sunday September 14-16, 2018. Two classes will be offered: Horsemanship and Cattle Working. Contact Chris Cox's clinic coordinator for more information. Read July 2009 article in Cowboys and Indians magazine Click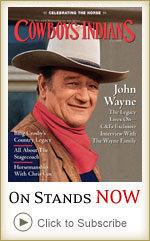 ---

BLACKSMITH HAMMER-INS at Lavelle Farms-check back often as these events are scheduled frequently throughout the year.


---
---
ELVIN KOPP STOCKDOG CLINIC- Canadian stockman Elvin Kopp will be returning to conduct another stock dog clinic at Lavelle Farms in the near future. When the date is established, more information will be posted. Elvin has been training and winning with stock dogs for many years all over North America. His popular video series is available by contacting him at RR1, Westerose, AB T0C2V0 (780) 682-2143. There will only be a limited number of working spots available in this clinic. Spectators are welcome! Elvin begins the clinics by working with the mental aspect of training and progresses onto more advanced handling skills. His clinics are practical and informative for the everyday stock dog handler as well as the seasoned competitor. | Download article about Kopp clinic.

---

GARY ERICSSON STOCK DOG CLINIC-Gary is not traveling as much these days, but we hope to have him back for another stock dog clinic. More information will be posted when available. View a short video clip of Ericsson's dog Pete who was 'jumping to go to work'. Pete died in the summer of 2006.
Read about Gary and The Hangin' Tree Cowdogs in October 2003 Stockdogs.
Read about the Ohio Fall 2002 clinic Page 1 Page 2
Read about the Texas clinic
Read Cowboy Magazine . article about Gary
Read about the March 2006 clinic and wedding.
View art work of Gary Ericsson
---
The American Cowdog Association voted to merge with The Hangin' Tree Cowdog Association, Inc. to create one strong voice for the registration of Hangin' Tree Cowdogs. Contact Charlie Trayer for more information about registration and transfers. Charlie Trayer 253 CR 211, Seymour, TX 76380. Home phone 940.888.8857; Cell phone 940.453.6708.
---
---
ABOUT LAVELLE FARMS.
Nestled in the hills of Southeastern Ohio near Athens, the farm is situated on acres of rolling pasture that has been the site of a number of photo shoots including the catalog for Rod's Western Palace, We have facilities for all types of equine activity. The 120' x 200' Rafter L Bar heated indoor arena was completed in 2005 and is in full operation. We breed, buy, sell and exchange all types of horses but our emphasis is on cutting horses.

---
Please contact us

---
Site Contents: Horses for Sale | Map to Farm | Stock Dogs For Sale | Past Clinic Photos | Lavelle and Associates, Trial Lawyers
Last Updated on January 21, 2019 by John P. Lavelle